Training Ship Varren is proud to be one of the pioneers in the field of maritime training and education in India. We are powered and supported by Varren maritime Academy Foundation.
Training Ship Varren, popularly known as TSVarren, has been working diligently
We aim to provide professional and quality education to seafarers, adhering to all national  nd international
regulations applicable to maritime training.
The objective of this training program is to provide seafarers with the necessary knowledge and skills in order to prevent …
Upon completion of this course, all attendees will be able to carry out designated security duties on board, which includes anti-piracy …
Seafarers who currently hold a Personal Survival Techniques (PST) certification must complete this updated proficiency course …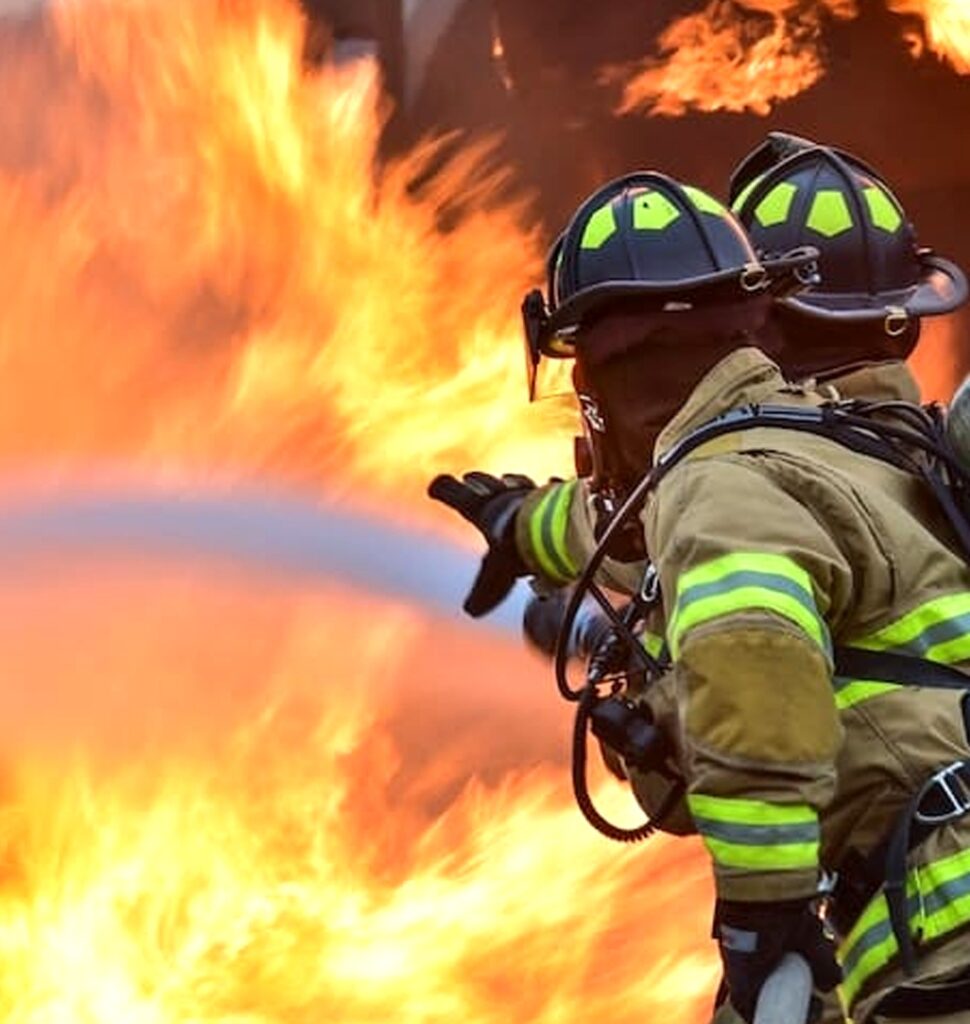 Seafarers who possess a valid Fire Prevention and Fire Fighting (FPFF) certification must complete this proficiency …
OUR CERTIFICATION / APPROVAL
Our certification/approval signifies that our organization has met the required standards and criteria for providing high-quality training and education services in accordance with international regulations and industry best practices.
Contact our marine Expert now to Quick Start your merchant navy carrier with Training Ship Varren, Approved By DG Shipping, Mumbai, Govt of India
Blogs from TSV provide informative and engaging content on various aspects of the maritime industry, including news, trends,
and insights. Written by industry experts, our blogs offer valuable perspectives and knowledge to our readers,
helping them stay up-to-date with the latest developments in the maritime sector.
Maritime Journey of Excellence with Training Ship Varren
Set sail on a voyage of knowledge and skill with Training Ship Varren, where the tides of opportunity meet the horizon of maritime excellence. As the sun glistens on the vast oceanic expanse, our training ship stands tall, ready to shape the future seafarers of India. Powered by the unwavering commitment of Varren Maritime Academy Foundation, we proudly hold the helm as one of the pioneers in maritime training and education. Step aboard, and let us navigate you through a transformative journey that combines hands-on experience, cutting-edge facilities, and a crew of seasoned mentors. At Training Ship Varren, we believe in the power of the sea to find the untapped potential, forging seafarers who will navigate the world's waters with confidence, competence, and a spirit of adventure.
Are you ready to embark on a voyage of a lifetime through the Merchant Navy Institute? Welcome aboard Training Ship Varren, where dreams set sail.
Charting a Course to Success
Safety at Sea: Merchant Navy courses & maritime training equip seafarers with essential knowledge and skills to ensure their safety, their crew, and the vessels they operate. Training covers crucial aspects such as navigation, ship handling, emergency response, firefighting, and personal safety, minimizing the risks associated with maritime operations.
Compliance with International Standards: In the dynamic world of maritime operations, staying ahead of the curve is paramount. Maritime training ensures seafarers are well-versed in the ever-changing international regulations and standards, empowering them to sail smoothly amidst a sea of compliance.
Professional Competence: The sea is a demanding mistress, requiring seafarers to possess a diverse skill set. Maritime training hones their expertise in ship operations, advanced navigation techniques, cutting-edge technologies, and effective leadership, transforming them into proficient mariners ready to conquer the waves soon after passing the Merchant Navy exam.
Environmental Stewardship: The ocean's delicate embrace demands responsible custodians. Maritime training & Merchant Navy courses foster a deep sense of environmental consciousness, guiding seafarers to embrace sustainable practices, reduce carbon footprints, protect marine ecosystems, and tread upon the waters as guardians of the blue planet.
Continuous Professional Development: The journey of maritime training & Merchant Navy Exam is an endless voyage of growth. It goes beyond the initial qualifications, encouraging seafarers to embark on a lifelong learning expedition. Through advanced training programs, workshops, and continuous professional development, they stay ahead of the curve, forever expanding their horizons.
Technological Advancements: The maritime industry continually evolves with technological advancements and regulations. Regular training & DG Shipping E-Learning ensure seafarers stay updated with the latest developments, including navigation systems, automation, digitalization, and environmental sustainability measures.
Emergency Preparedness: Maritime training prepares seafarers for Merchant Navy Exam to respond effectively to emergencies, including medical emergencies, search and rescue operations, and maritime security threats. Training equips them with the skills to handle crises and protect lives, property, and the marine environment.
Career Opportunities in the Maritime Industry
Deck Officer: Command the vessel, navigate, and oversee cargo operations to get the best Merchant Navy Salary.

Marine Engineer: Maintain and troubleshoot the ship's mechanical and electrical systems.

Maritime Surveyor: Inspect ships, ensure compliance, and assess seaworthiness.

Port and Terminal Operations: Manage cargo movement, logistics, and vessel operations.

Maritime Law and Insurance: Specialize in legal matters related to maritime contracts, insurance, and regulations.

Offshore and Subsea Operations: Work on offshore platforms, manage underwater infrastructure, and explore oil and gas and earn significant Merchant Navy Salary .

Maritime Education and Training: Mentor future seafarers as instructors or training officers.

Maritime Technology and Digitalization: Embrace innovation in areas like autonomous vessels, digital navigation, and data analytics.
These diverse career paths accelerated through Merchant Navy Institute offers opportunities for adventure, specialization, and making a significant impact in the maritime industry.
Why Choose Us for Maritime Training
Regarding maritime training, selecting the right Merchant Navy institution can make all the difference in shaping your future as a skilled and successful seafarer. At Training Ship Varren, we stand tall as a beacon of excellence, guiding you toward a transformative learning experience. Here's why you should choose us for your maritime training:
Heritage of Excellence: With a proud legacy as one of the pioneers in maritime education and training in India, we have been at the forefront of shaping competent seafarers for years. Our rich heritage is built upon a strong foundation of expertise, experience, and a commitment to delivering world-class training.
Comprehensive Programs: We offer a wide range of comprehensive training programs & DG Shipping E-learning catering to various maritime industry aspects. From pre-sea training courses for aspiring seafarers to specialized programs for advanced skills development, our curriculum is designed to meet the evolving needs of the industry.
Advance Facilities: Our training facilities are equipped with the latest technology and resources, providing a realistic and immersive learning environment. From cutting-edge simulator training equipment to well-equipped engineering and navigation labs, we ensure you have access to the best tools to enhance your skills and stand out on the Merchant Navy Exam.
Experienced Faculty: Our team of experienced faculty members brings a wealth of knowledge and expertise to the training programs and Merchant Navy courses. They are seasoned professionals who have sailed the seas and have a deep understanding of the challenges and demands of the industry. They are dedicated to imparting their wisdom and guiding you toward success to clear your Merchant Navy Exam.
Industry Connections: We have established strong connections with the maritime industry, including shipping companies, maritime organizations, and port authorities. These connections enable us to provide valuable networking opportunities, job placement assistance, and internships, giving you a competitive edge in the industry.
Emphasis on Safety and Compliance: Safety at sea is paramount, and we prioritize it in our training programs & DG Shipping E-learning. We instill a strong sense of safety protocols, emergency response skills, and adherence to international regulations. With us, you will develop a safety-first mindset that will guide you throughout your maritime career.
Holistic Development: We believe in nurturing your technical skills and your personal and professional growth. Our training programs and Merchant Navy courses emphasize teamwork, leadership development, effective communication, and problem-solving abilities. We aim to shape well-rounded individuals who can thrive in the dynamic and challenging maritime environment.
Let us be your compass as you navigate the waves toward a future filled with success and adventure.